Co-editors: Seán Mac Mathúna • John Heathcote
Consulting editor: Themistocles Hoetis
Field Correspondent: Allen Hougland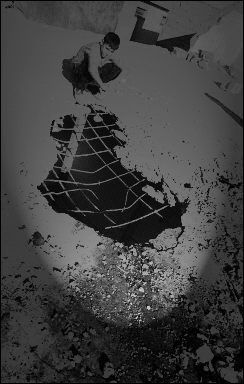 Issue 14 • Summer 2003
Contents Page
FURTHER CONTENTS TO BE ANNOUNCED SOON
Let them know we're out there . . .
WAR NEWS: current events background to the conflict and links : August update
Princess Diana Update & other current allegations about the British Royal family;
Is this the end of the House of Saxe-Coburg Gotha ?
Flame sadly announce the death of Britain's greatest writer on the world and its peoples in the 20th century , Norman Lewis , on July 22nd 2002.


pics; Reuters/Suhaib Salem
PREVIOUS ISSUES | WEB LINKS PAGE | READER'S COMMENTS | BACK TO FLAME HOME |INDEX OF ISSUES 1-18